Wind energy fasteners are important basic mechanical parts in the wind power industry. In order to cope with the energy crisis and protect the ecological environment, many countries in the world have begun to vigorously promote the adjustment of energy structure. As a clean and renewable new energy, the installed capacity of wind power is constantly increasing, and it has gradually developed into an important part of the new energy power generation market. In this context, the development prospects of the wind energy fasteners market are promising.
1. Wind Energy Fastener Market

China is one of the major importers of the Indonesian wind turbine fasteners market. In the past ten years, a few outstanding fastener suppliers in China have continuously overcome difficulties in terms of product strength, thread processing accuracy, super anti-corrosion, and anti-loosening in view of the harsh application environment of wind power equipment, and have achieved relatively large achievements. Technological breakthroughs, while effectively controlling costs while strictly ensuring product quality stability, greatly enhances the international competitiveness of China's high-strength nuts and bolts for wind power equipment, and has also become a product supplier for many international wind power giants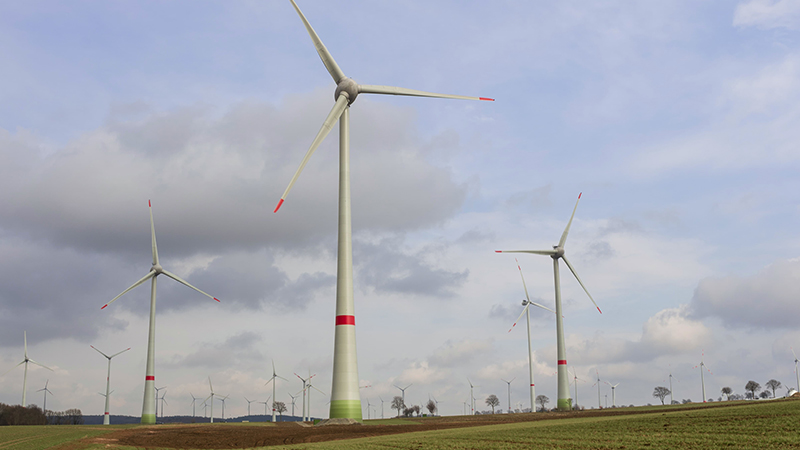 The embedded screw sleeve of wind turbine blades is a kind of high-strength fastener, like an oversized bolt, which is mainly used for the fastening connection between the wind turbine blades and the wind turbine host. The development of the industry has higher and higher requirements for host equipment. With the emergence of new application scenarios and operating conditions, we will further systematically improve the overall life cycle of wind power projects based on the experience in mountain wind farm operation accumulated over the years. Safety, high reliability, and continuous investment in intelligent operation and maintenance technology innovation enable wind turbines to have self-management and intelligent maintenance capabilities.
2. Wind Turbine Fasteners Contribute To Wind Power
Wind energy fasteners are important components of wind power blades and wind power machines. The development of wind energy fasteners is greatly affected by the overall wind power blade and wind power industry. Solid system components are the key core precision components for the advancement of large-scale wind turbine blade manufacturing technology.